Welcome to Beijer Electronics!
We are a people company.

Our experienced, skilled and passionate people empower customers and partners to meet their challenges through best-in-class, user-friendly solutions. And we are a technology company. We help our customers and partners optimize processes through our software, hardware and services and through our support.
Connecting people and technologies provides the means to accomplish goals and ambitions, and gain a competitive edge in today's digitalized world.
Join us and start making the complex simple!
How we work
Creative technology

Technology is at the core of our business and we are all proud to help our customers with innovative solutions and capture the opportunities of tomorrow.

Agile working

We like to bring people, process and technology together. We encourage you to try new ideas. "Shoot for the moon. Even if you miss, you'll land among stars!"

Knowledgeable colleagues

We are proud to say that some of the sharpest minds of our industry work with us. By joining our team, we can promise you that you will grow professionally.
Our core values
Drive

Drive means to take action. We want to develop our company and are prepared to go the extra mile to find the optimal solution.


Commitment

Commitment is a state-of-mind and means that we are dedicated to everything we do. We are committed to our customers and colleagues.

Trust

Trust is something you earn. We earn our customer's and colleagues' trust by delivering as promised and treat each other with respect.
The best you
We believe in making a difference and in being different. Our core values give us the foundation and framework and it's up to each and every one of us to make them live. Together we drive the difference.
To do this we believe that the best version of you is you. We love the fact that each and every one is a unique person. At Beijer, feel comfortable bringing your whole self to work. Diversity and inclusivity are at the heart of our creativity.
Our goal is a work environment where you feel valued, appreciated, and respected for being you. We truly believe that different perspectives and views contribute to our culture, daily work, and overall business outcome. We expect you to influence, share knowledge and have your own perspective and feel a sense of belonging in the Beijer family.
Welcome to us!
We are Beijer Electronics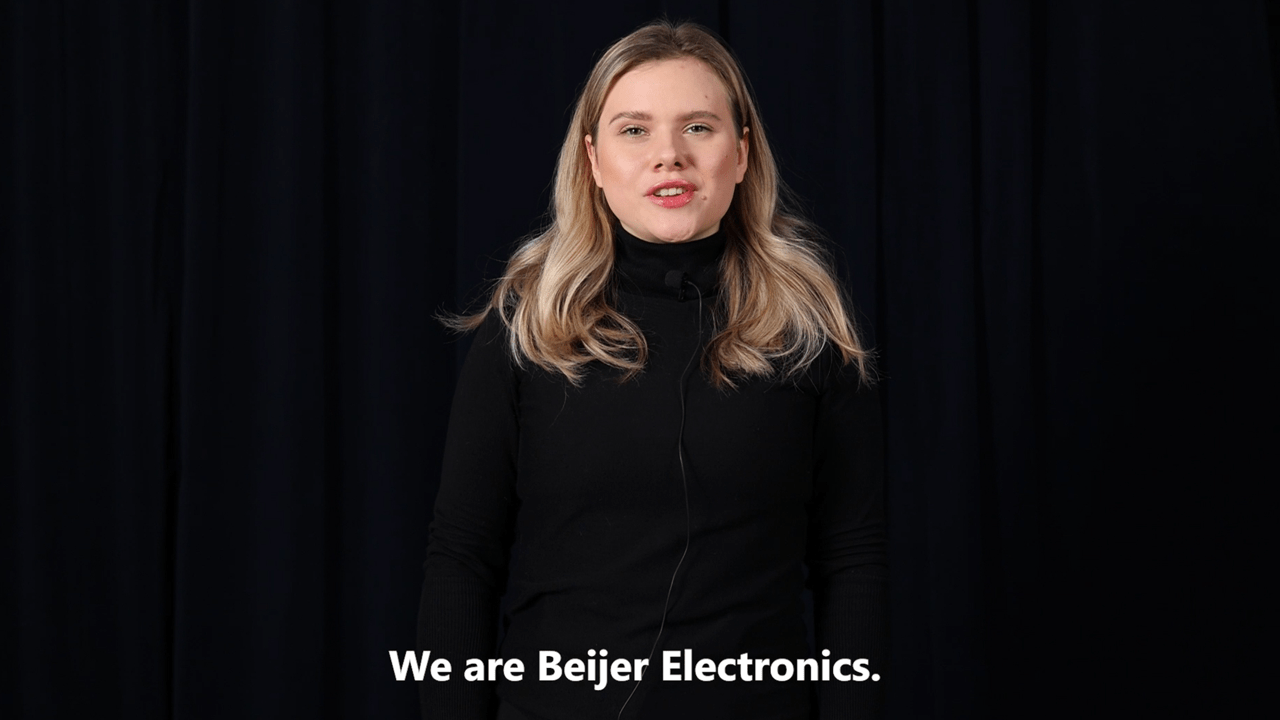 Perks & benefits in Sweden
Always important. This means that we keep up to date with the latest market and salary statistics to make sure we are competitive.

We offer a flexible way to work both from the office and from home, a way to help you balance work and life.

We have a collective agreement with the union which means that we offer a great pension and insurance package.

We love to work but we know it's good to take time off to rewind and recharge. Vacation, flex-time and reduction in working hours (arbetstidsförkortning) will make it possible.

Develop your skills in order to grow as a person and boost your self-confidence. The Academy offers several training programs and courses that support your personal development.

Whether celebrating something or just for the sake of it, we love getting together. Big or small, fika or party, FUN is the key.

Prevention is better than cure! Our health examination program will give you a heads-up on what needs attention or will simply confirm all is good.

Team up with your colleagues and join the Beijer Sport Association and try different sports or simply take the opportunity to get reimbursed for your gym membership or other wellness activities. We are also offering massage at the office during working hours, perfect to ease any pain or tension away!

Fuel that creativity! We offer a great monthly lunch subsidy to everyone working at Beijer.
About Beijer Electronics
Number of coffee cups per day
Already working at Beijer Electronics?
Let's recruit together and find your next colleague.